Nancy J. Zion
President
Nancy has been a special education teacher, teaching consultant, and guidance counselor in the Radnor School district for over 35 years. Nancy has been a member of the board of directors of the Citizens Advisory Committee for many years. Involved in community programs, girls sports, and several other voluntary board positions, she remains first and foremost a child advocate. When she's not tossing the ball to her black lab, she is gardening, baking, or making homemade jam. As a member of the Board of Directors of our organization, Nancy continues the work of her late husband, Peter P. Zion II, who founded Chester County's Children over 25 years ago.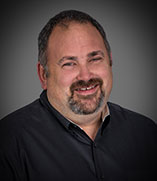 William Friedmann
Past President
Bill founded Blue Dog Printing & Design in 2003. Family owned and operated in Chester County, Blue Dog specializes in printing, graphic design, mailing services, promotional products and apparel. From 1994-2003, Bill worked for Wawa Food Markets, first in Store Operations, and then in Store Technology Training. Bill graduated from Elizabethtown College in 1993, and earned a Master's Degree from West Chester University in 2009. He was on the Board of Directors of the Exton Region Chamber of Commerce (Board Chair, 2010) from 2007 – 2012, and again in 2017. He is also an active member of the Greater West Chester Chamber of Commerce, and serves on the board of The Rotary Club of West Chester. A graduate of Leadership Chester County, Bill lives in West Goshen Township with his wife Debi, and their teenage daughter, Alex.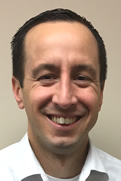 Doug Pacitti
Treasurer
A Shareholder of Fischer Cunnane & Associates Ltd in West Chester, Doug specializes in accounting and auditing services for privately held companies, employee benefit plans, and not for profit entities in addition to individual and corporate tax planning and compliance. Doug has been with the firm since graduating from West Chester University in 1997. He completed a six-year term on the Board of Directors of the Exton Region Chamber of Commerce Board of Directors, serving as Treasurer from 2010-2014. Doug currently serves on the Finance Committee for the Chester County Community Foundation and the Board of Directors of the West Chester Area Education Foundation. Doug and his wife Melissa reside in West Chester with children Eric, Ella, and Cara.
Keith Hayes
Board Member
Keith Hayes joined the CCC, Inc. board in mid-2017. He had been actively involved with the board for many years in his role as the director of the Chester County Department of Children, Youth and Families. Keith retired from that position on April 28, 2017 after over 28 years with the department and a career of 43 years in the human services field. He remains involved with child welfare issues, serving as co-chair of the Transition Age Youth Committee sponsored by the Supreme Court of Pennsylvania, Office of Children and Families in the Courts. Keith is married and has three children and five grandchildren. He has long been an avid motorcyclist, completing a cross-country motorcycle trip following his retirement and was a certified motorcycle safety instructor for the Pennsylvania Department of Transportation for 23 years.
Jen Hohenberger
Vice President
Jen joined the board in 2015. As a former foster parent of 3 years with Chester County Youth & Families, she saw this organization as a way to keep giving back to the kids and families in the county that need it so badly. Having graduated from WCU in 1994, Jen went right into real estate sales. She is a huge advocate and long-time volunteer for dog rescues and children's charities. In her spare time, she gardens, cooks, reads novels, and likes to travel.
Laurie Ryan
Secretary
Laurie was appointed President of the Exton Region Chamber of Commerce in January 2016. Her duties include Strategic Planning, Financial Planning and Oversight, Events and Programming, Board and Committee Support and Development and Membership Growth and Retention. Prior to her appointment, Laurie was an active member of the ERCC as the Store Manager for Wendell August Forge and Sales Manager of Buca di Beppo in Exton. Over the 6+ years of membership, she has served on the Ambassador Council as the Chair and the Non-Profit council. In 2014, she was appointed to the Board of Directors where she became the Member at Large for the Executive Council in 2015. Laurie has lived, worked, played and raised two children in the Exton Region for the last 12 years. She is committed to helping the continued success of the businesses and non-profits in the Exton Region Chamber of Commerce and contributing to its growth.
Ken Klein
Board Member
This is Ken's second go around with Chester County's Children, Inc. Ken was a board member of CCC, Inc   from 2007 to 2019. He was also CCC, Inc's President from 2008 to 2012.Ken missed helping the children in Chester County, as well as working with such a dynamic Board of Directors, that he requested to come back for 2021. Mr. Klein is a Business Development Office for Republic Bank out of their Media, PA location since 2018. Ken's territory consists of Delaware, Chester and Philadelphia Counties in Pennsylvania and New Castle County in Delaware. Prior to working for Republic Bank, Ken worked in the Treasury Management/Municipal Banking Division of DNB First for over a dozen years.
Ken is active in many organizations, including being the Treasurer of the Middletown Library Capital Campaign. Financial Advisor for the Goshen Fire Company, Treasurer and Secretary for the Marple Civic Association. Ken is also an active member of the Delaware County Chamber of Commerce and has recently rejoined the Exton Regional Chamber of Commerce. Mr. Klein is also an active member of the Mainline #1 BNI Chapter in Ardmore PA.
When not serving his community, Ken is most likely found down the shore at Long Beach Island with his wife of 29 years, Ezzie and his two grown children, Joann and Kenny. Some of Ken's hobbies include trying to play golf, skydiving, surfing, kayaking, axe throwing, and big game fishing.
Ken is happy to be back with Chester County's Children, Inc and he looks forward to contributing to the growth and to the mission of the CCC, Inc.
Robin Gray
Board Member
Robin has been practicing law for 30 years, 20 of those years in her own practice. She helps families and businesses with their legal needs in both state and federal courts in Pennsylvania, New Jersey, Maryland and New York. After graduating from Villanova University Business School in 1984, she got married and moved to Berks County. Her husband passed away in 2013. Robin has an office address in West Chester and resides in Flying Hills, PA. She is a member of the Rotary Passport Club of West Chester, as well as serve on their board as Club Admin.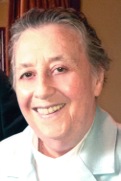 Maria Consuelo Sparks, IHM
Former Director Emeritus
IN MEMORIUM: Sister Maria Consuelo Sparks tirelessly served on the board of our organization for many years, until her passing on July 30, 2014. Her spirit will live on in our mission, and in our hearts. 
Sister Consuelo was raised in Peru prior to becoming a nun. She received her PhD in Philosophy from the Catholic University of Peru as well as a PhD in  Latin American Studies from the University of Pittsburgh. While in Peru, she founded a K-6 school  in La Planicie called La Escuela Gratuita Villa Maria.  She has been a member of the faculty at West Chester University and Immaculata University. Sister is the former President of the Advisory Committee for Chester County Children, Youth & Families and long-time board member of La Communidad Hispana. She has been a member of Chester County's Children, Inc. since it's inception.
Peter Zion
Founder
Peter P. Zion II (1951-2002) was a founder of the non-profit Chester County's Children, Inc. Peter graduated from Villanova University with a degree in Accounting, and from the Delaware Law School of Widener University. An attorney in general practice in Chester and Montgomery counties, he headed the Young Lawyers section of the Montgomery Bar Association. As a member of the both the Citizens' Advisory Committee for the Chester County Department of Children, Youth and Families and the Foster Parents Association, he became aware of the needs of children served by these organizations. He knew of families that could not provide items that he knew were important for families like his own. In 1987, working with Sr. Maria Consuelo Sparks, Peter was able to draft the necessary legal papers for the incorporation of a new entity to support children served by the Chester County Department of Children, Youth and Families in ways that state and federal funding could not. It is those families and other disadvantaged youth that Chester County's Children continues to support today.